Junior Ski Jumping Program
Do you dream of being in the Olympics?  Did you know Norge is one of the top learning centers for Olympic Ski Jumping in the USA?  Norge Ski Club has 5 jumps from beginner to advanced available year round.  In our program, participants will learn the fundamentals of the sport in a as well as the ability to compete in our annual Autumn and Winter tournaments.  Most equipment is available for use at no additional charge.  Beginners can also use alpine ski equipment (winter only).  Great sport for families with multiple kids – they are all in the same place at the same time!
Our programs run from May through November (depending on weather, we may not jump in November) and January through March. Beginners train Tuesday and Thursday evenings from 6:00 to 8:00 p.m.
We offer a free trial practice (with advance notice) and a low price to begin with no long term commitments.  $50 a month.
Contact Kristen Immens at 847-863-7872 or Mr. Nichols at 847-910-1294 for more information.
Ski Jump Safety Video
Thanks to the Alaska Ski Jumping Club for Sharing This Video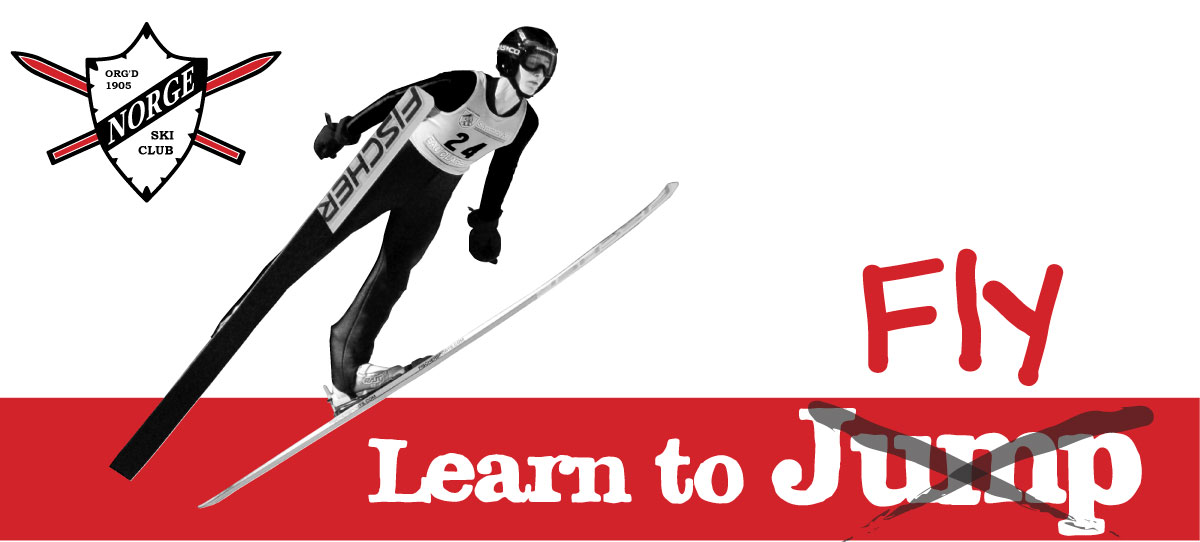 Beginner Ski Jumping Program
Dress
Please come dressed in snow gear if you have any, including snow overalls or snow pants and coat, good gloves, warm socks, water bottle. Wear "exercise clothes" under your snow gear.
Equipment
Equipment is provided and we will make every effort to accommodate everyone.  So please come out, we will try to get you outfitted in our loaner gear.   Skis, boots, SOME helmets and goggles are available. If you have your own helmet and goggles, please bring them.
Coaching
Our experienced and Olympic trained coaches will work with you.  In most cases you will begin on our smallest hill, the 5 meter.
Parking
Please park in the lot outside our main entrance.
PARENTS – Important
We request that younger jumpers have a parent stay with them to assist and cheer their child on during practice; older jumpers can be dropped off after the proper paperwork is complete and an emergency contact number is provided.
An adult needs to sign a waiver and registration before jumping the first time.
Our beginner trial rate is $50 a month but you can try the first night at no cost.
Weather Conditions and Season Length
We will try to practice until it becomes too warm.  During adverse weather conditions we do fitness training in our locker room.  We hope to jump through February and possibly early March.  We take off April then begin jumping on plastic (there is plastic on all 5 of our hills) by mid-May through Thanksgiving.